Easify Document Scanning with
Scanify
Scan your documents digitally by using phone's camera and convert them into crystal clear high quality PDF files with a lot of editing options.
Scan and Manage your documents
Organise your Documents in a smart way
Apart from just scanning, this app provides you with a ton of features from which you can easily manage and edit your PDF files.
Perfect Filters to enhance documents quality
This app comes with various color filters which will help you to choose the perfect color combination for your documents. You can also adjust the intensity of the color filters. Filters like the Vibrant(Magic color), Soft tone, Sharp black, OCVColor, etc provide you with a variety of options to choose from.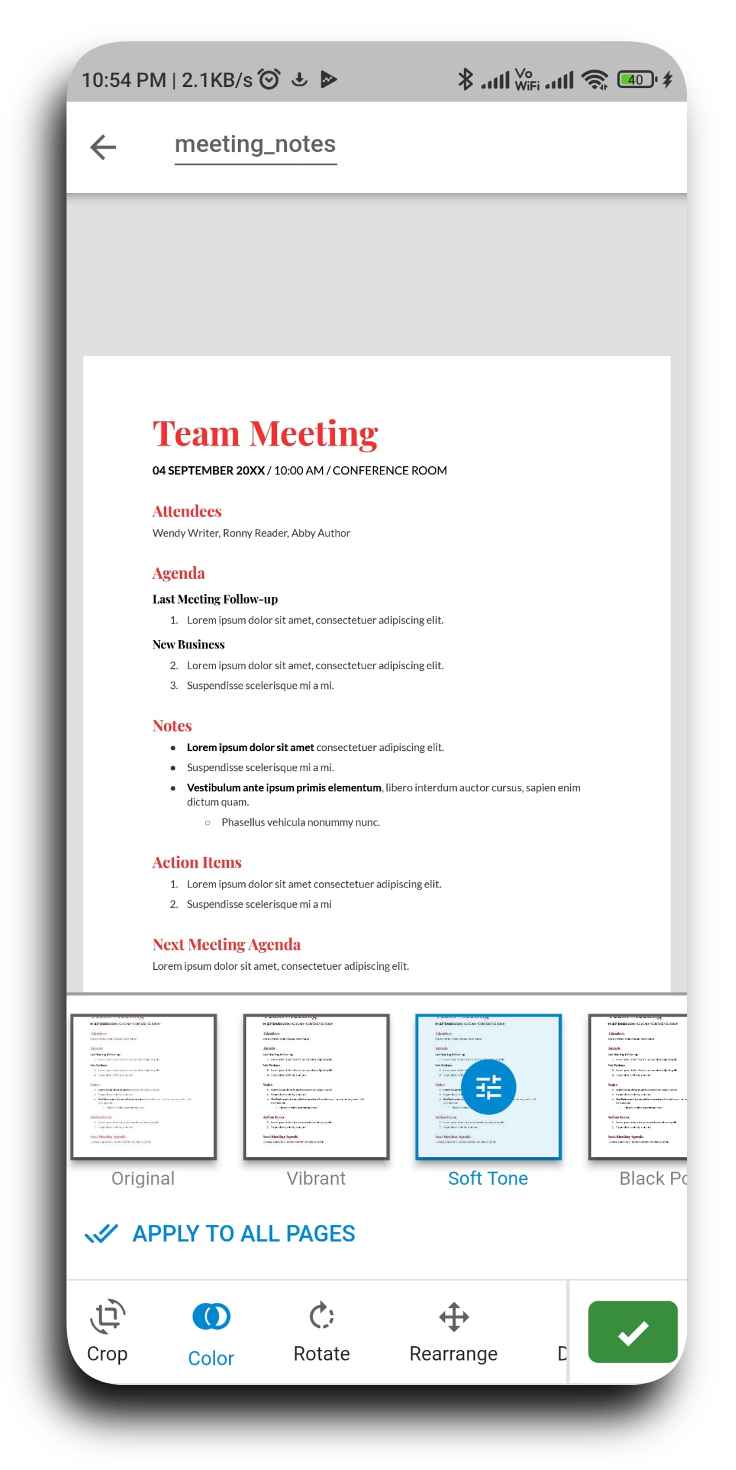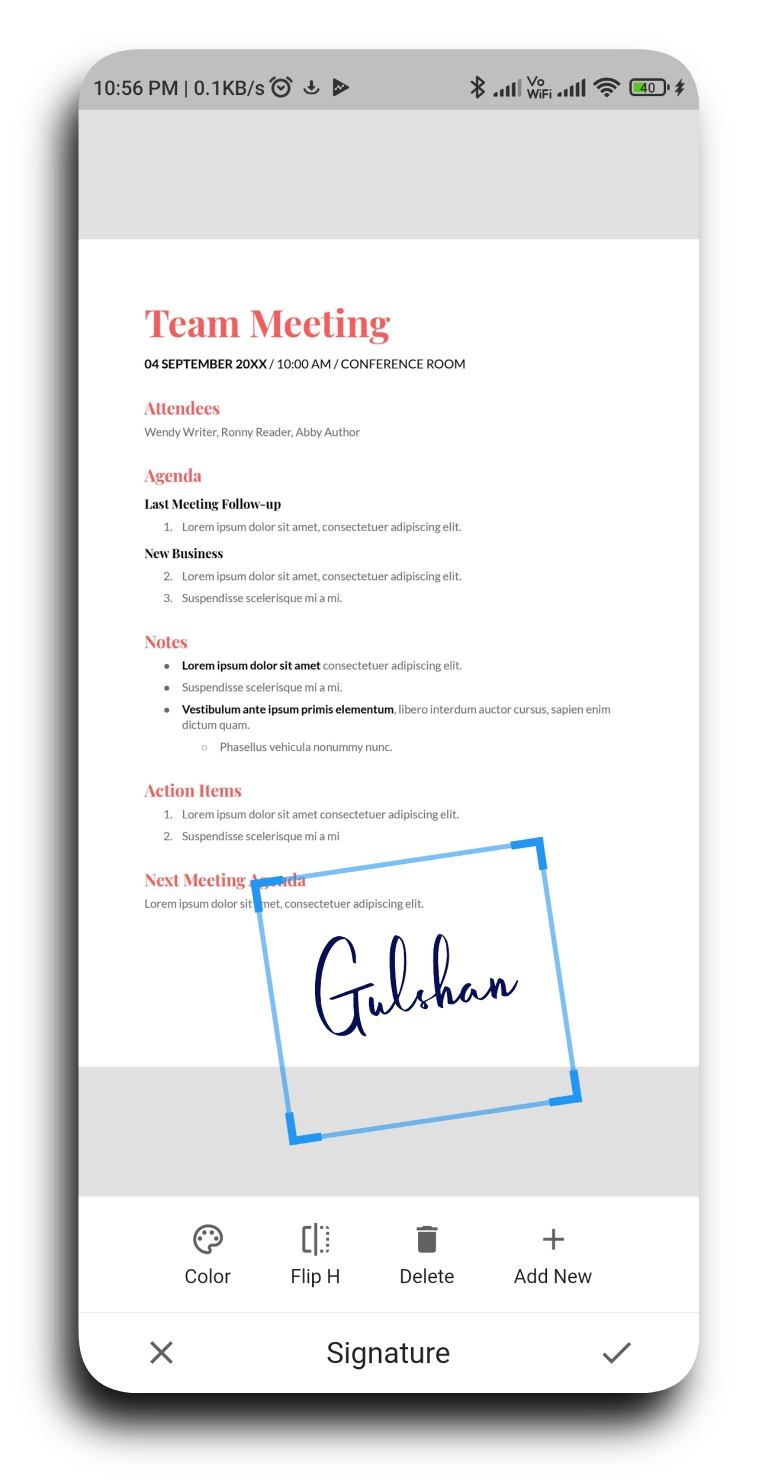 Original Signature on Documents
Originally sign your documents digitally
 Now you can directly put your original signature on your digital Document. You can Scan your signature through the App's camera and can put it directly on a document. You can also import your existing signature through the gallery and can put it on a document. Also, you can even draw your signature on the screen and add it to the document.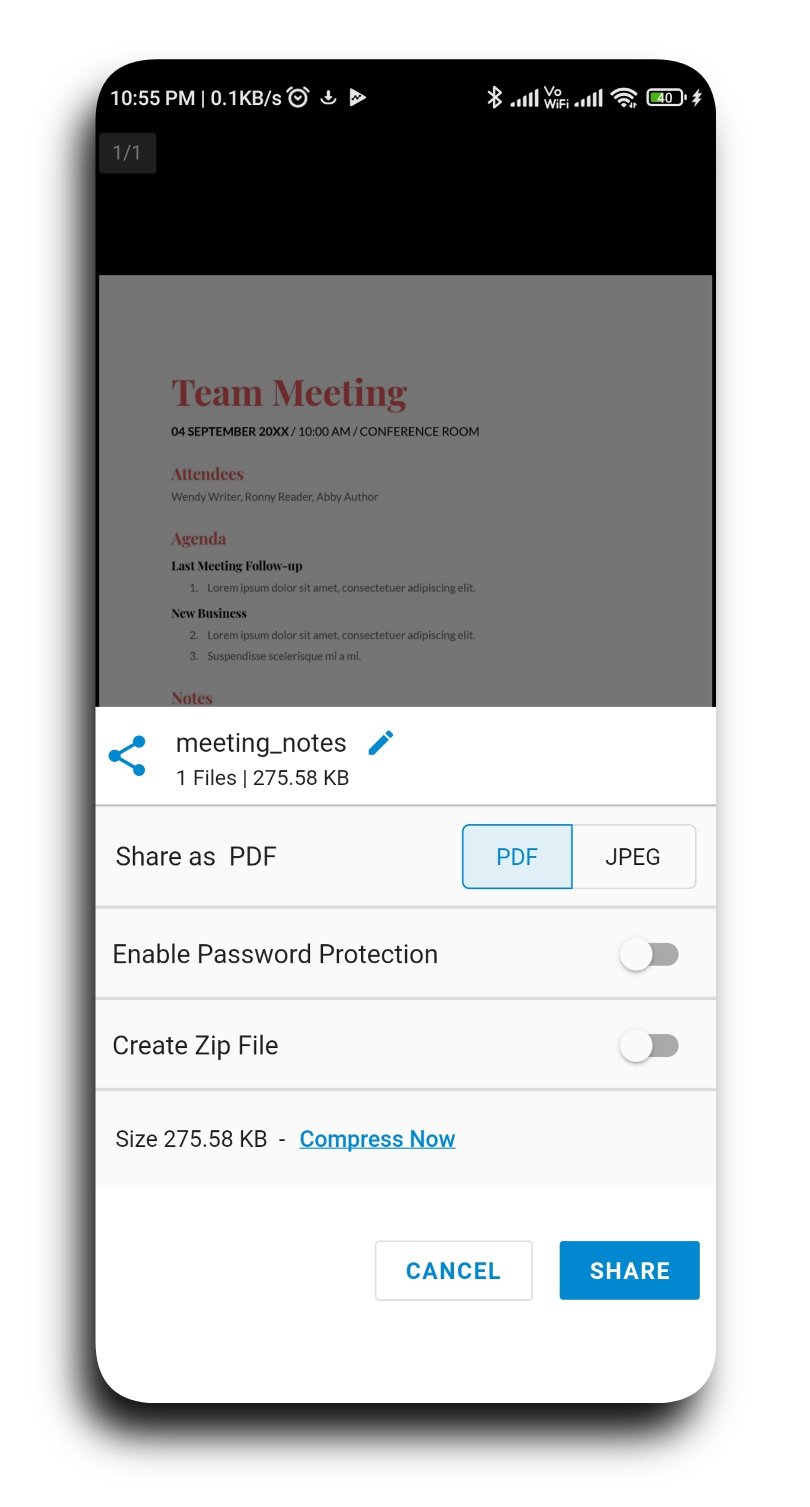 Now scan your documents with a far superior quality without taking the help of a Xerox machine. All you need is a smartphone and you are ready to go.
Artificial Intelligence Digital Document Scanner
Advanced Artificial Intelligence(AI) - The smart AI lets you scan without tapping on the screen.
It automatically detects the edges of the document and captures it automatically. One of the most trusted document scanning app on the Play Store with an average rating of 4.5 stars.
I have never reviewed any app before but this app make me do so. It's the best app I have ever used.
My journey for finding a good document scanner app is going end here. Thanks u team scanify.
This is very very good app any docoment ot pdf conveter. Brother, I have gone crazy using this app. Thanks for this application.
Amazing amazing excellent 👏: I love this app thanks u scanify.
I have never thought Indians can create such a great app that's the best app out there which u can share , crop and edit size for free any files out of ads with great interface keep up.
Frustrated after a lot of search for a good app to convert a image to pdf...atlast I found a treasure in between those wolves... Thanks ya.. Lovely app its excellent with all features keep it up guys... Really satisfied..❤️